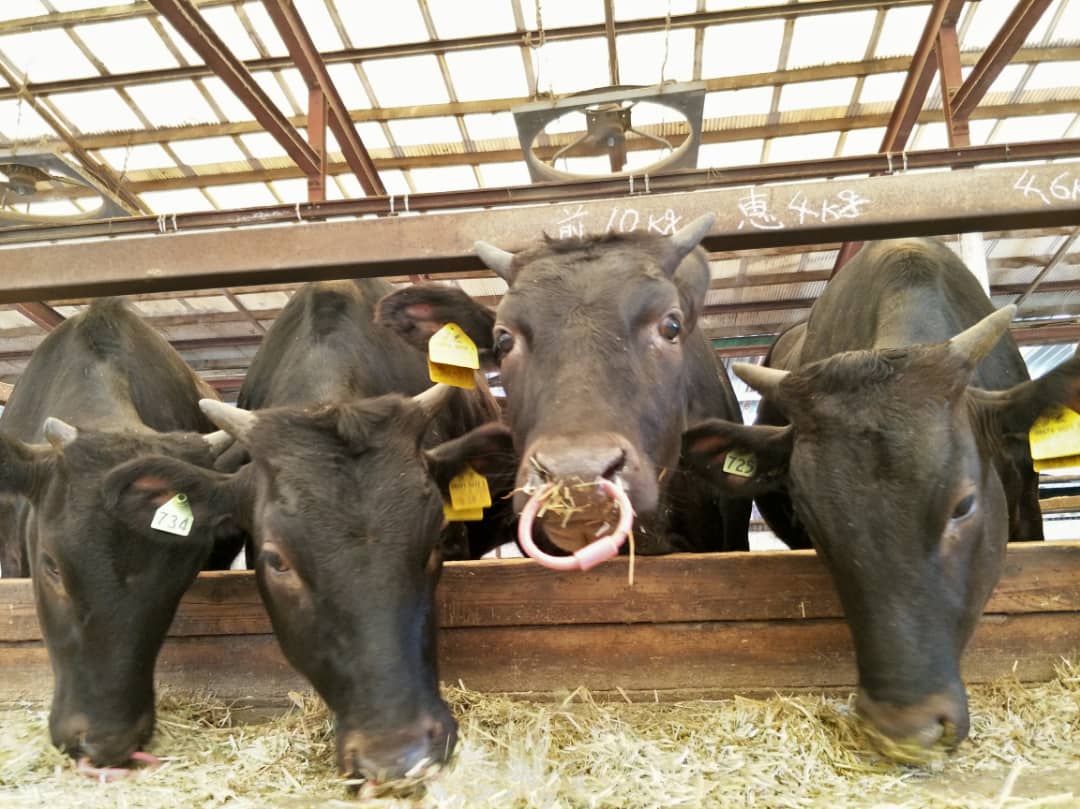 OUR STORY
---
Established in October 2019, Awagyu Restaurant is a Japanese Wagyu restaurant serving a variety of Yakiniku, Shabu-Shabu, Sukiyaki, and other Japanese delicacies all in one place. It upholds the spirit of allowing more people to experience the premium-quality A5 grade Wagyu with their affordable prices.

Awagyu Restaurant is the first restaurant in Malaysia to serve all parts of Awagyu beef (whole cattle) whereas the majority of other restaurants are serving only the general parts such as sirloin and steak. You will be able to enjoy wagyu beef of all textures and flavors prepared by our experienced chefs.

We have Awagyu cattle supply from Tokushima, the capital city of Tokushima Prefecture on Shikoku Island in Japan. This is where Awagyu is bred and nurtured in the far-from-pollution field rich in natural resources. The Wagyu beef is healthy, organic, and delicious to your tastebuds at the same time.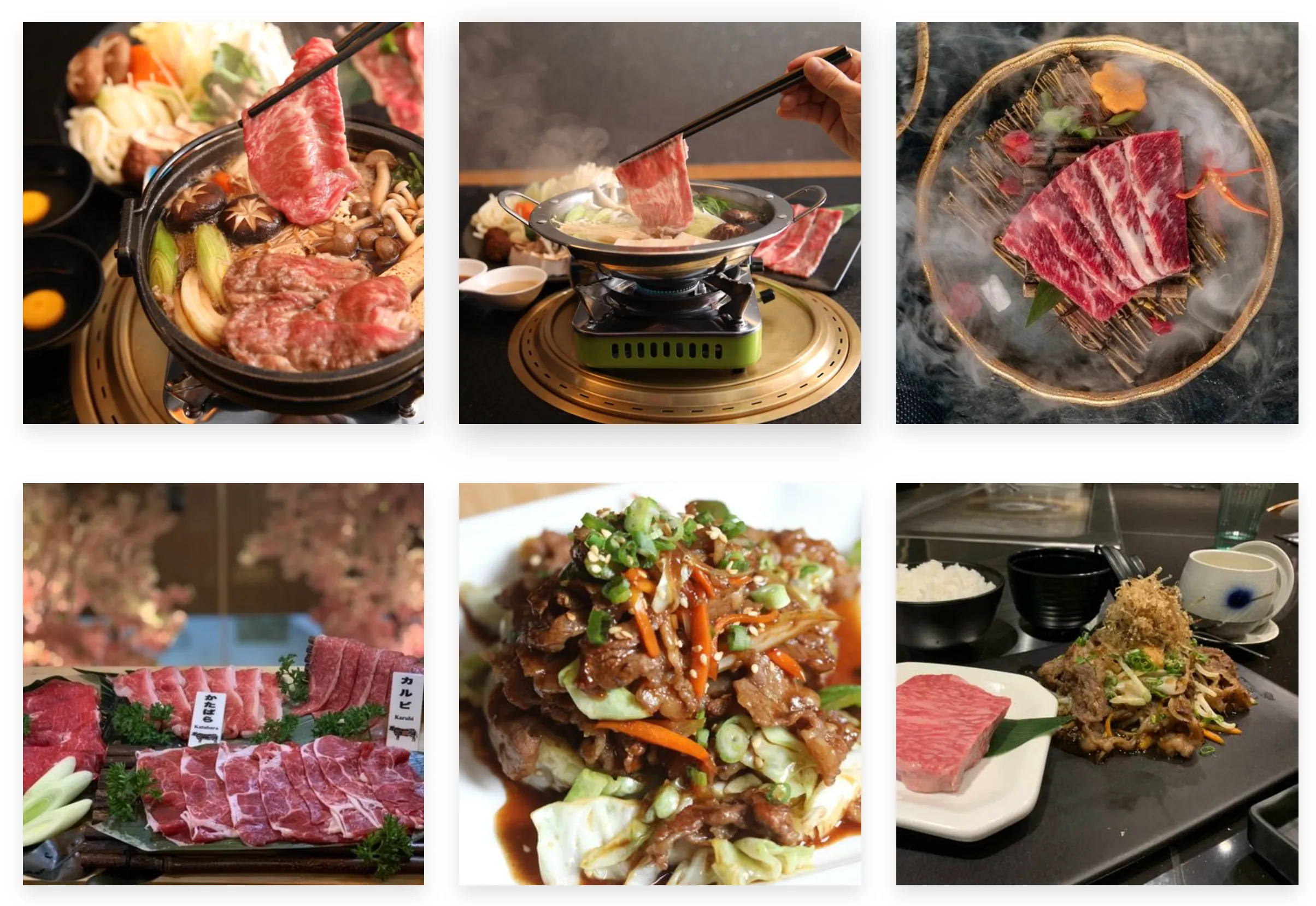 ---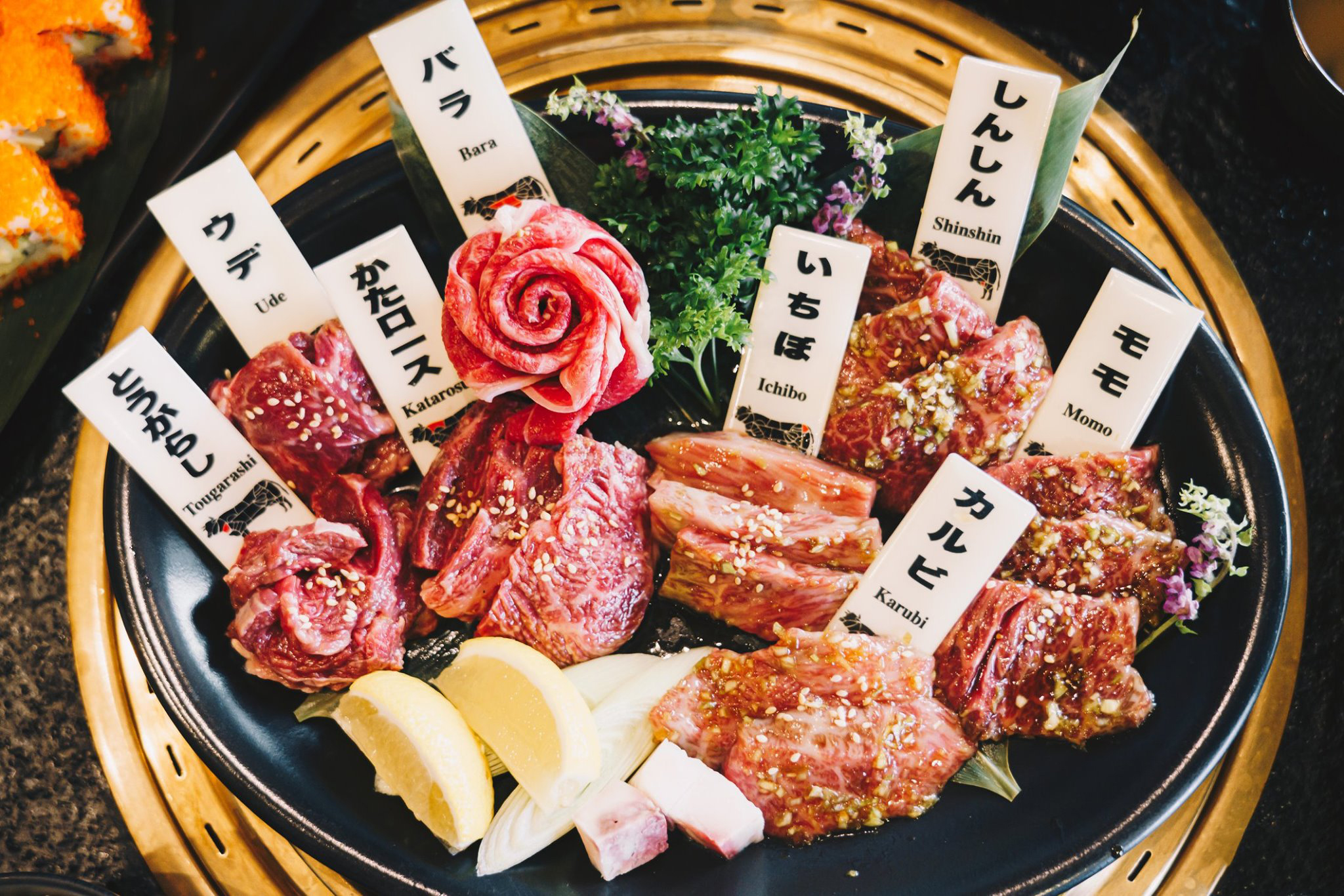 JAPANESE WAGYU
---
Japan currently has four dominant breeds of Wagyu: Japanese Black, Japanese Brown, Japanese Shorthorn, and Japanese Polled. Over 97% of Wagyu on the market is Japanese Black, which is known for its quality of meat and impeccable intramuscular fat marbling. Purebred Japanese Black cattle share this same genetic disposition, giving them the tantalizing marbling they're internationally known for - the true mark of genuine Japanese Wagyu. The three elements to make delicious beef are "texture", "flavor", and "aroma."
When Wagyu is heated to 80°C, it releases a specific Wagyu aroma not found in other beef. This aroma is a characteristic of purebred Japanese Wagyu, and it originates in five different lactones, which are esters of hydroxycarboxylic acids rich in sweet, umami-laden aromas. In addition to being supremely delicious, Wagyu has health benefits! Wagyu includes oleic acid, technically a monounsaturated omega-9 fatty acid, in high concentration. A major component in olive oil, oleic acid helps regulate LDL cholesterol ("bad cholesterol") when consumed in appropriate amounts. Scientific studies also show that it prevents arteriosclerosis or the hardening of the arteries.
---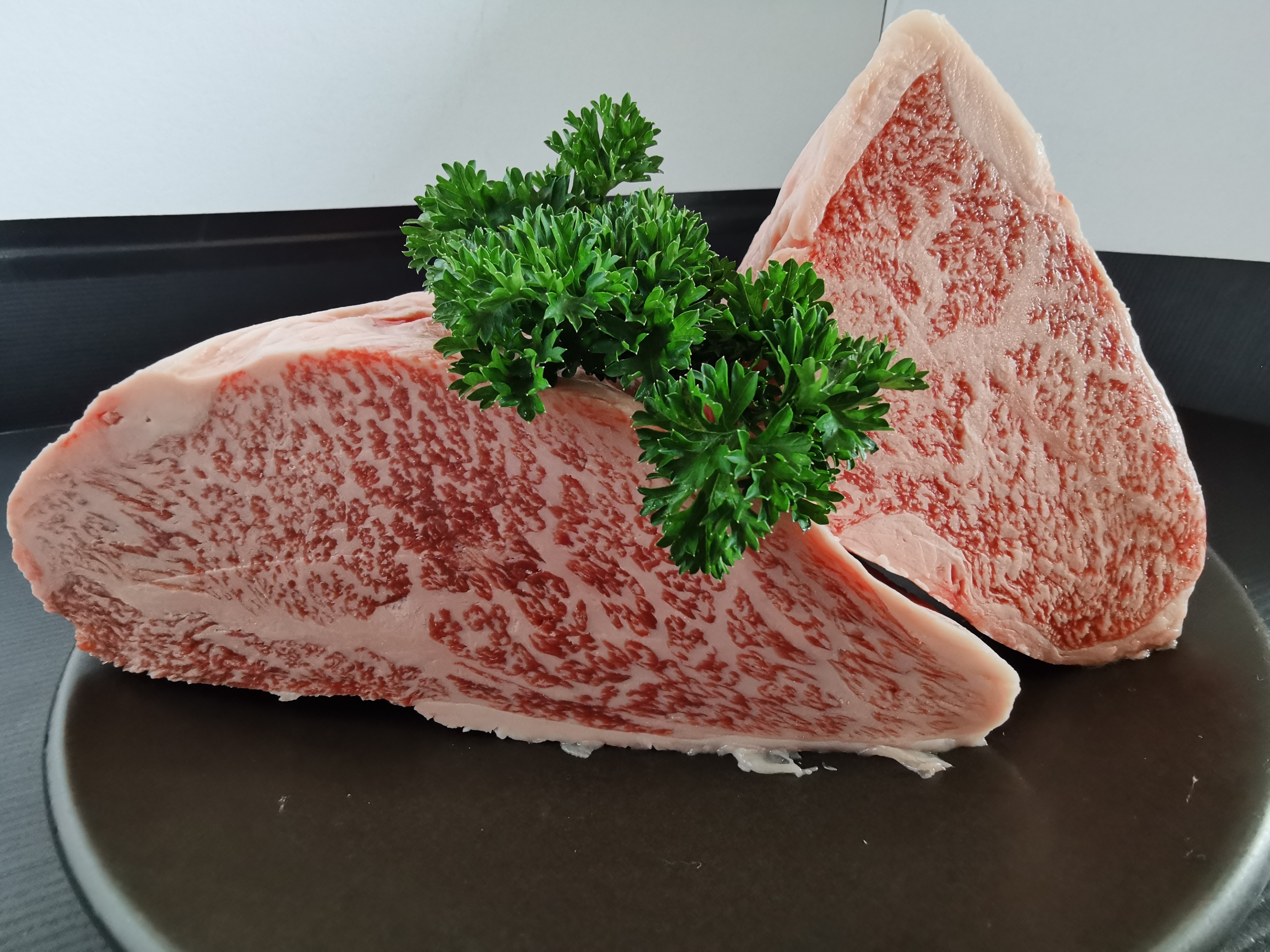 WAGYU GRADE
---
Wagyu is graded strictly according to yield, marbling, color, brightness, texture, firmness, luster, and the quality of fat. The highest-ranked meat needs to have a color that is just right while having the whitest, evenly distributed fat.
The Wagyu is given a final certification that combines yield and meat quality grade, with the highest to lowest rank being A5, A4, A3, A2, A1. The meat is also measured by color with a standard that ranges between No12, No11, No10, No 9, No 8, No 7. Particularly, the world-renowned fat marbling from the A5 Wagyu cattle is called "Sashi".
---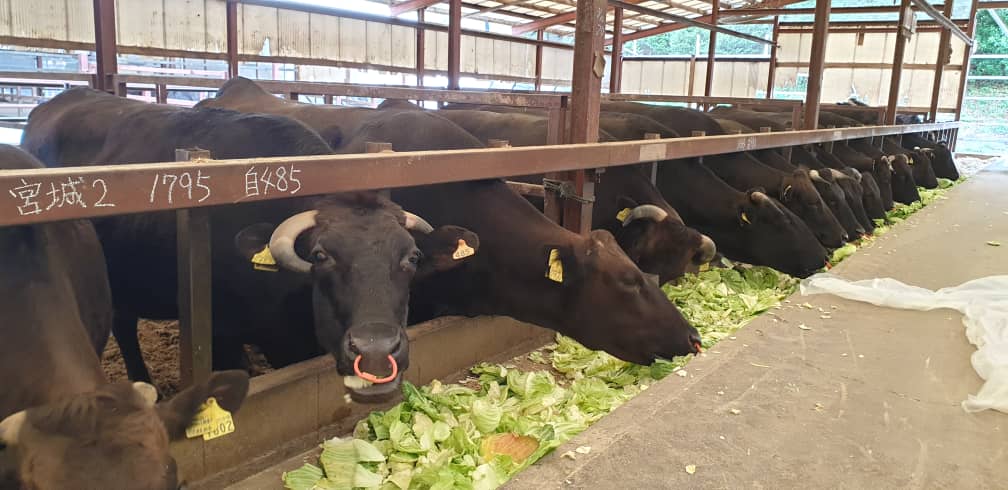 CULTIVATE OF WAGYU
---
The Wagyu calves are nurtured in Japan's Tokushima Prefecture, formerly known as AWA. Wagyu cattle are provided a comfortable and enjoyable life in the pristine natural environments of Japan, which mostly has naturally mountainous and forest-rich land. Moreover, Wagyu cows have a strictly controlled diet, consisting of a combination of nutrition-rich corn, soybeans, wheat, and high-quality straw. If calves meet standardized requirements at six months old, they are issued an official Wagyu calf registration certificate, serving as proof of purebred Wagyu stock - a heritage created in Japan and refined over generations.
---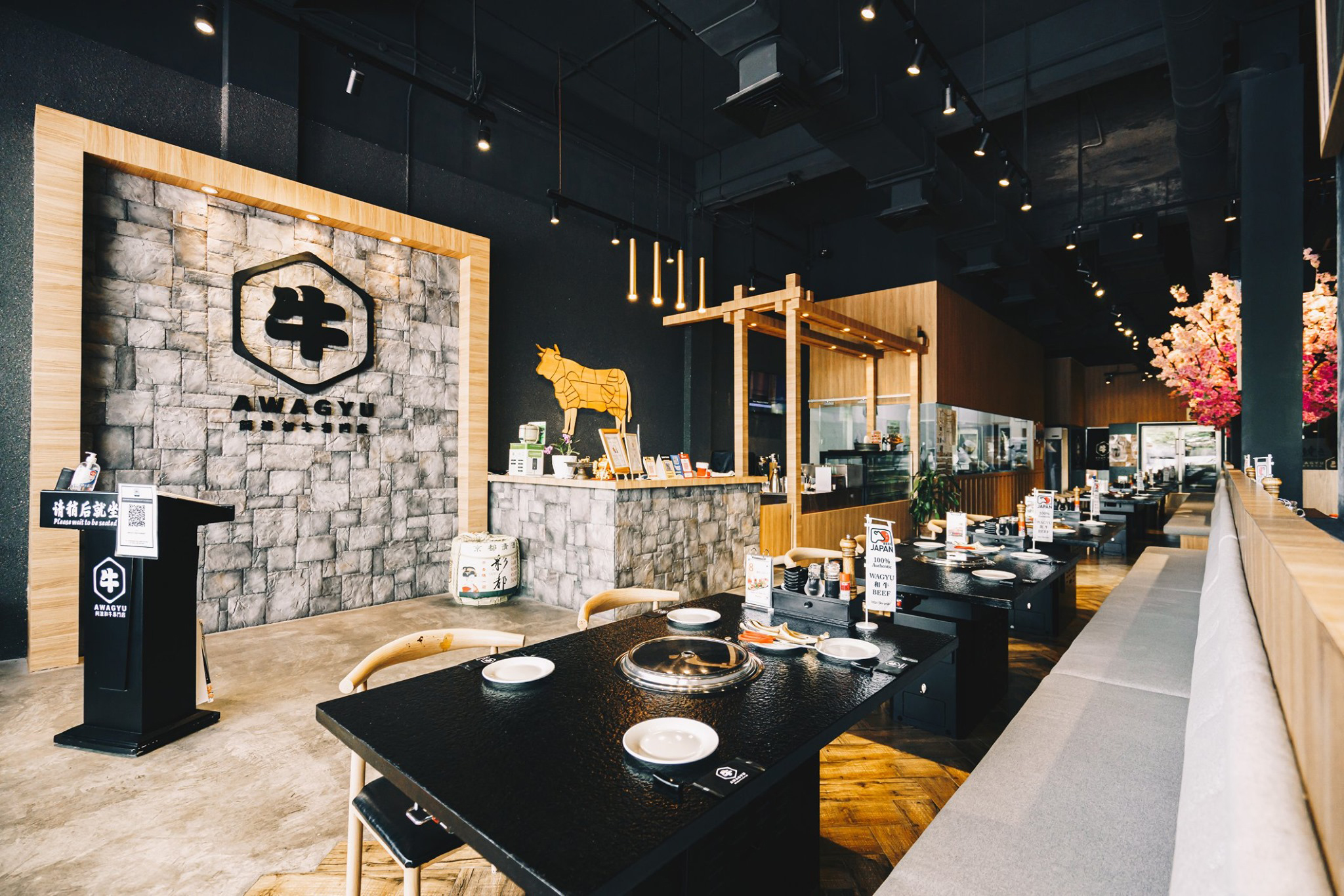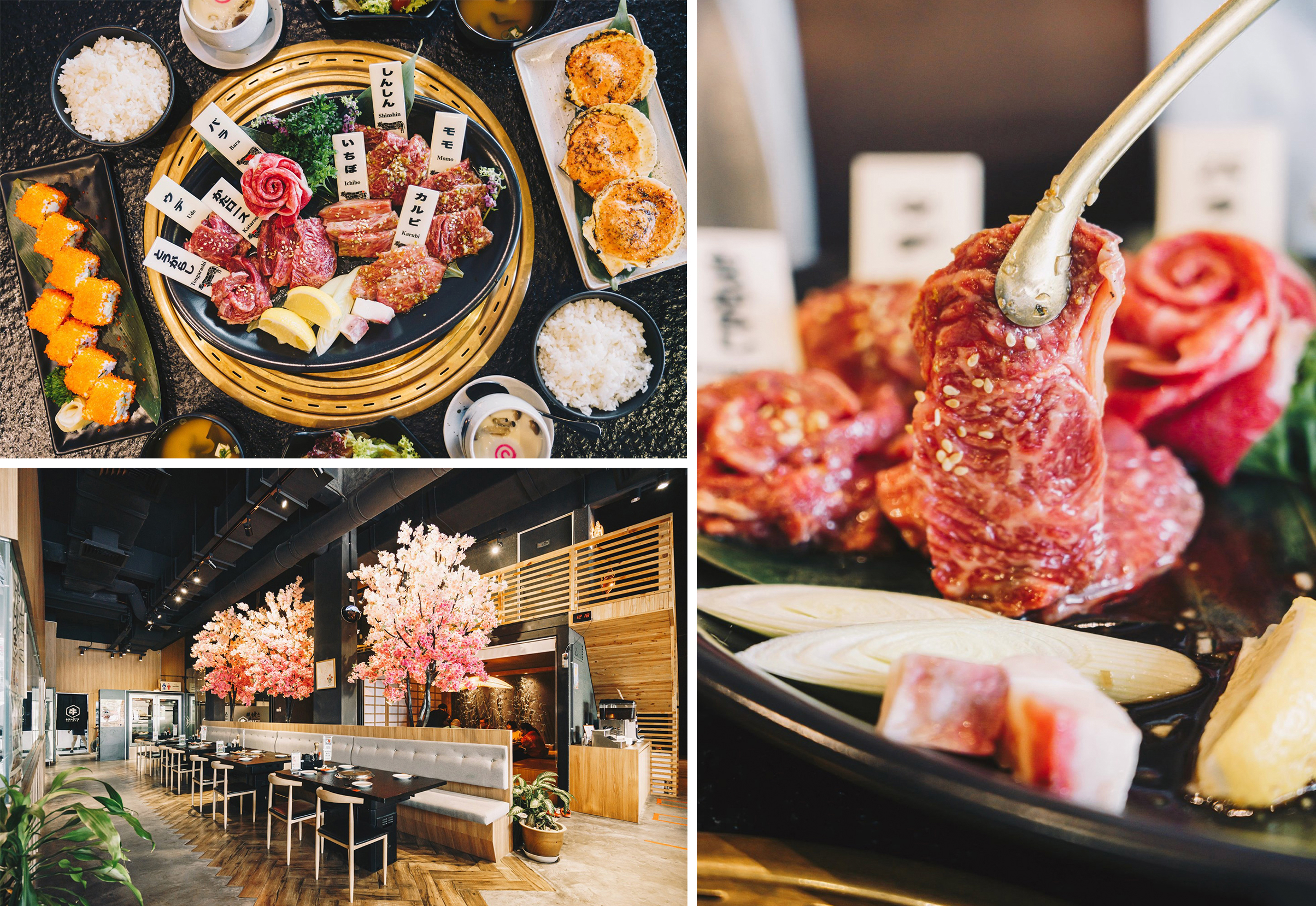 AWAGYU
---
Wagyu provides tasty and healthy eating, which people increasingly pay attention to in this era. AWAGYU has a special farm in Tokushima, Japan, which means that you, your family and friends can enjoy the freshest and safest Wagyu beef cuts for diners.
Our restaurant has obtained the import permit from relevant Malaysian authorities. We are also certified by the Muslim Professional Japan Association (MPJA), ensuring that the beef we serve are all Halal.
---
OUR SERVICE

---
PEOPLE
A team of about 15 people exchanging knowledge and skills to enhance customers dining adventures.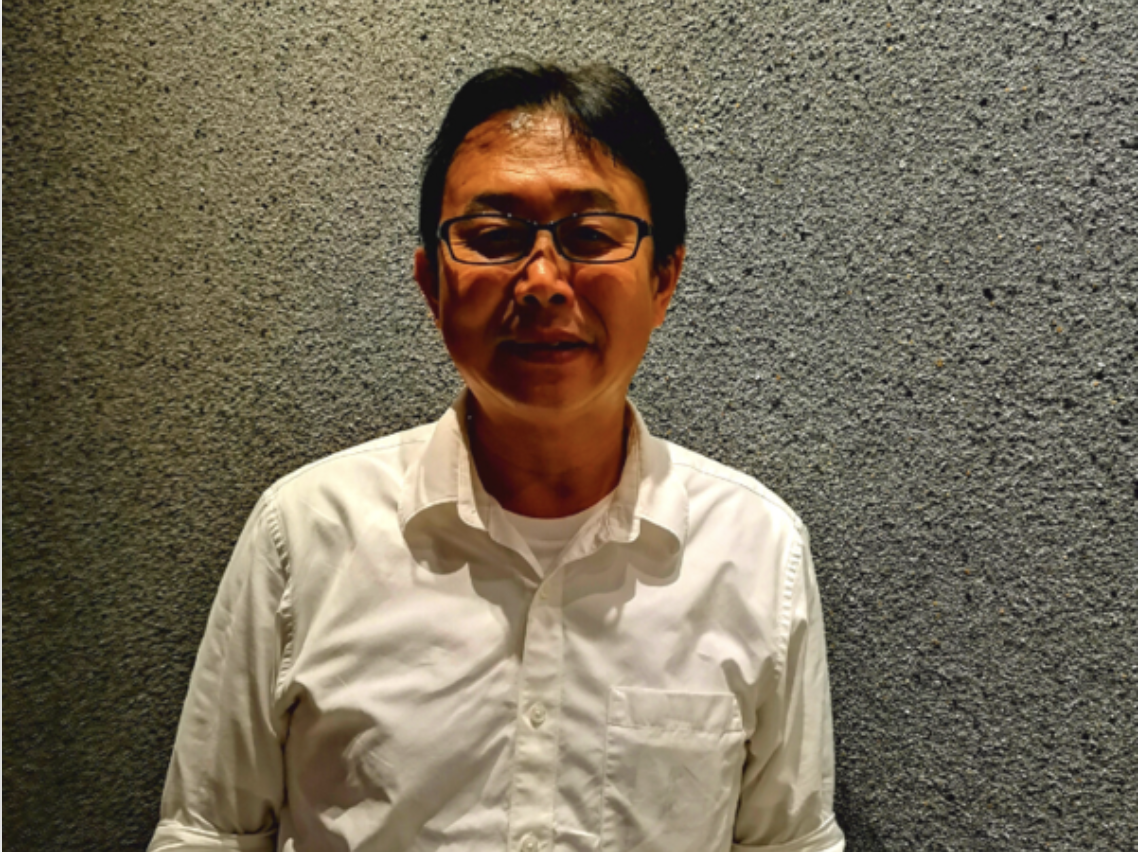 Goh San
Mr Goh was a car exporter before opening Awagyu Restaurant. He also owns the famous Thai restaurant, Carabao since the year 2002.

Mr Goh has a noble vision to uplift how Malaysian access to and consume wagyu beef. He made delivering premium quality, healthy and organic Wagyu beef from farm to consumer possible. He successfully obtained the license to import Wagyu beef from Tokushima and Kumamoto, Japan.

Like wagyu beef, Mr Goh is striving to bring more superior-grade seafood from all over Japan, from the sea to consumers.

Mr Goh believes nothing is impossible, when there is a will there is a way. Look what has he accomplished!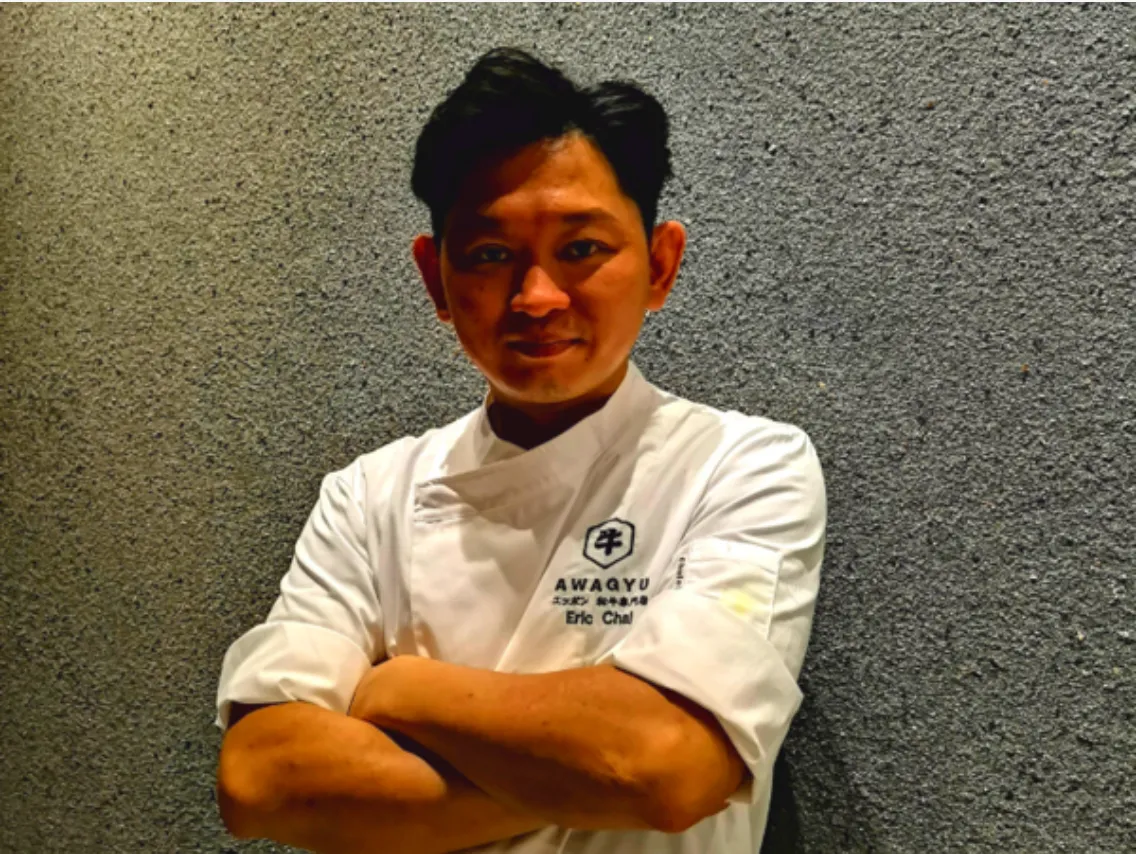 Chef Eric Chai
Chef Eric has over 17 years of cooking experience across Malaysia, Singapore, and England. He was the former chef in Marina Bay Sands and many other Japanese Restaurants in Singapore. He is an expert in Japanese cuisine, specialized in seafood and sushi.

To get Awagyu Restaurant to a top-level, Chef Eric and the team acquired Wagyu handling and cooking training from a Japanese Master in Tokushima and Malaysia.

Chef Eric is passionate about food, food pairing, new recipes, and creative dishes. He works hard to prepare for greater opportunities and never stops learning.

Stay tuned for more exciting menus and restaurants by Chef Eric!
---